I'm done painting her! I still haveto add some powder to the main gun but I think everything else is finished. It gets dark here at 4:30 pm so by the time I am home from work I can't take photos except by desk lamp. It's making the colours show up wonky; the first picture shows the colour in its truest form. I had a real time trying to decide where to put gold on this model without it looking overdone. I should also point out that the dirt on the tracks and skirting isn't as bright as it looks in the pictures. My camera wasn't being nice.
I can't wait to get some sealant on there and bust this out in a game. It already played unpainted in an apocalypse game (underwhelming) but will be nice to try out as a landraider.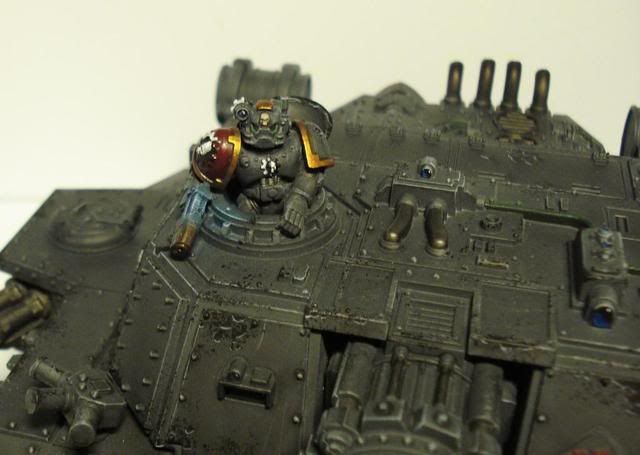 Iron Priest driver/gunner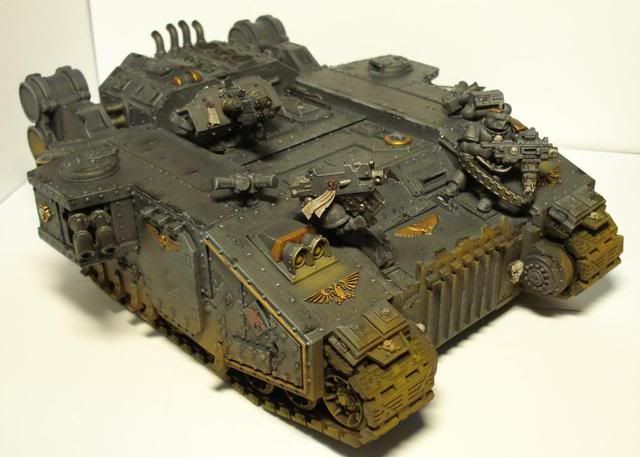 And here she is in land raider mode. The main gun just pulls off. Everything is positioned to fit underneath it with no magnets needed.